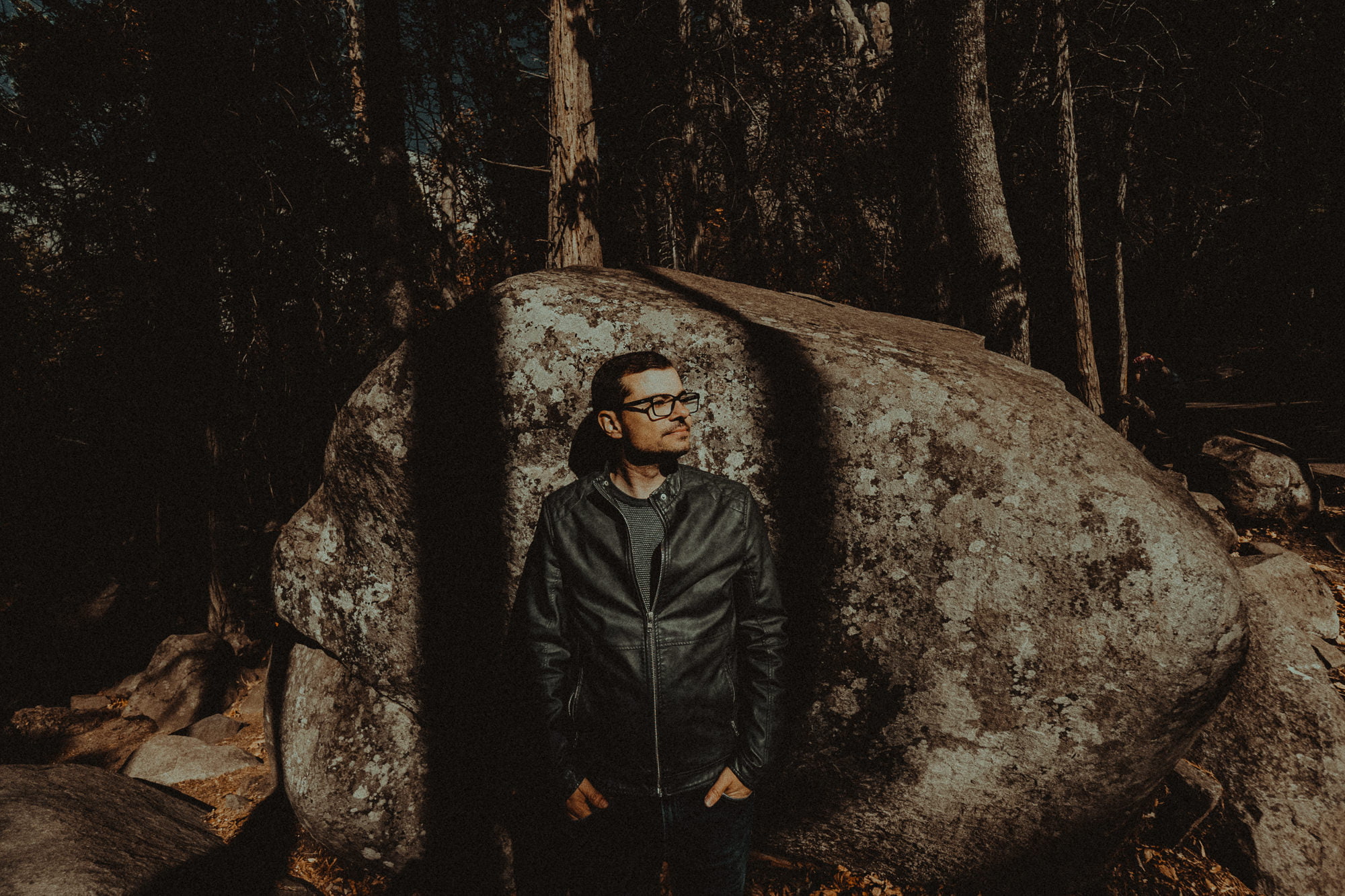 How it all began…
Introduction
The idea of writing a blog is very old. Long before embracing Make Me Feel Weddings there was an enormous desire to share thoughts, ideas, concepts and moments. But the truth is that my professional and personal life has always been in the way, and since I know myself I have thousands of ideas and projects that never go beyond paper. 90% of them were not even saved for later revisiting, something that some poorly organized creatives like me can relate to!
It took a pandemic (yes, that's right!) to find a balance and focus to get down to work and drop the some ink on my notebook. In this case pressing several letters from a keyboard to a screen, but it is almost the same feeling!
Who is Bruno Fonseca
Hi! I'm Bruno, as this title says here. I made a very short introduction about myself here. In this article I will go a little deeper. I am going to open up a little bit of my hidden personal side and let you know more about me, how this project was born and its first steps.
Starting with me. It is always very difficult to talk about ourselves. I was born in Cascais. I had a childhood like many others in the 90s. A lot of rock and deep house (thanks to my brothers) and playing on the street playing until two in the morning in the summer. Between the fifth and ninth year I had the nickname "Cranio", for my excellent grades on everything. I don't remember tests with less than 90%. It was my "golden boy" phase, my parents pride and also the most introverted kid ever.
Everything changed with the arrival of the High School. Interests changed, studying was no longer as fun as playing football and being with friends talking and smoking cigarettes, or skipping classes and going to the movies.
And I reached the end of high school without finishing it. Then came the desire to work and have my money.
So he suddenly spends 2 years as an appliance salesman at Worten and then at Media Markt, where I was part of the opening of the Sintra store. It was a lot of fun and I learned a lot. Serving to the public is a very interesting task and can be quite difficult sometimes. Interestingly, what I learned is still very useful for me today.
My birthday was 2 days away and in a long introspective looking at the future, there was a click: I wanted to finish high school and try my luck in national exams to enter college. I said goodbye that day and quit my job. Off I went. And of course, I did it!
And do you guys have an idea of the courses I applied for? Computer engineering and Psychology.
What a bomb, right? But … I couldn't get in. My average score didn't cut it, and then there was a chance to choose a private college, Thanks to my parents will and effort I got in.
Went to film School and was really happy!
And how does the Cinema, Video and Multimedia Communication course appears in my life? I have to thank a great friend at the time who, knowing my passion for the seventh art, introduced me to the course and professional opportunities it had. Then it all just did a "ginormous" click. I am a great believer that destiny rules life, and my entire journey at school, where I was gradually losing interest, plus the journey through the world of public attendance which, despite enjoying it immensely, left unfulfilled, had a reason to be.
There is not much to say. I went to the course. I read dozens of books on all themes and areas of Film and Video on the train journey while going from cascais to Lisbon and returning. I learned from some of the best teachers / professionals in Portugal. At the end of the course I was involved in 2 short films, one of which won the 2009 ZON grand prize for best short film, among many prizes collected by the various projects in which I was involved. I leave you here first hand the Musical – Romeu & Julieta. Yes, the firs hip hop shot film musical in Portugal.
From here it seemed that the sky had no limit. But outside of college, the first thing I learned is that the film and video industry in Portugal. But I am not a person to give up and after one or another misfortune with companies that did not pay properly and on time, Motion Stripes emerged.
It was a two year long experience , extremely crazy and very productive where I had the opportunity to work on all kinds of projects. From music videos for Portuguese artists, corporate videos for national banks, and three international documentaries about the Billy Graham Association.
But everything that is very good can easily end. And so it was. Did I already tell you that the audiovisual market is very tough?
I leave you here a link if you want to explore some of the projects I have been involved in. The first video is a show reel of everything noteworthy I worked on!
https://vimeo.com/motionstripes
Make Me Feel Weddings is born in 2013
Motion Stripes gets into trouble and goes bankrupt. Thrown into unemployment, with a huge experience gained and a whole market in mega recession. The opportunities existed, but the volume of work did not correspond to the salary. But this was not the only "turn off" that was over me. I wanted to do something that I could call my own, create a project, a video production company with my own concept, with a particular style.
And there it was! If you read this far… it was at this moment that Make Me Feel was born. But still without weddings in mind. The idea was to be a production companyy with projects connected to emotions. As I usually say to all my clients at our first meeting, when I finished college I always said that weddings were something I didn't want to do. Shoot 12 to 14h in a row with heavy cameras on the shoulder and edit a 1 hour film with music to the taste of the bride and groom. Nothing like that!
Wedding Video
During this period, I met Carlos Ferreira from Videoart. He needed video editors and off I went. Because I haven't mentioned it yet … My whole life until here has been as a video editor. I did some video and sound capture, worked as a production assistant but editing was the main job that I had at the time. Since the beginning, when I started the cinema course, editing was immediately the main passion to follow.
Even today I went to see some of the videos I edited for Carlos. It's been almost 8 years. But they could have been recorded and edited yesterday, because they are still masterpieces.
It was there, when I picked up on is footage, shot with a unique style, mixing advertising and music video language (exactly what I was very comfortable editing in previous years). That was another "ginormous" click. After several months of editing these weddings, I got to work and picked up my college marketing manuals and off I went to do some market research.
The entry point was easy, and almost 80% of videographers will say the same when asked how they started their wedding business. The wedding of a friend.
At this point, between 2013 and 2014, I defined very well what was the business plan, values and identity of my brand that is now called Make Me Feel Weddings. A real documentary style, without almost no intervention, of all emotions in a naked and raw way, just as they happened in marriage. Beautiful but also uncomplicated, natural and unique images.
Too badly, the entire archive of these two years was lost on a damaged disk. A tale that any videographer can for sure relate with. But I leave you here the link to the first film I made in 2015 totally alone, accompanied by The Framers (who besides being giant human beings they are great photographers!)
Photography as a Hobby… at first!
I bought my first DSLR in college but never saved anything I photographed. At least until the year of 2012. There are some things on facebook that I still managed save and sprinkle on this article!
I never have been that person who goes out with his camera in hand and takes pictures of everything and everyone. Much less then keep all of them without a good culling of what should be kept and what should be deleted. I already had the potential to jump from video to photography in my professional work…
In total, I have over 25,000 archived photos to date, in my personal portfolio. And returning to the pandemic theme, this year I was finally able to organize this entire archive and decided to try putting some of these images up for sale. There are wonderful sites for this, where images and videos are sold. They are called Stock Imaging websites. Since June of 2020, about 1200 photos have already been uploaded to several of these sites and in the space of 3 months I've made almost 7 dollars in sales. It is a small amount, but if we think about the 8 years that these same photos were on a disk buried without any use, this value is great!
Travel photography is now one of my my passions. Travelling and registering all the spaces where I was with my beautiful wife, not only as a souvenir but as a documentary record.
Over the years I have traveled all over Portugal as a whole (with photos to present from each city). Since I met the love of my life, we have traveled to these places: Menorca, Paris, Scotland, Italy, Croatia, Slovenia, Bosnia & Montenegro. Our honeymoon was in the south of the USA, in the states of California, Arizona, Utah and Nevada. Nowadays we can just look at Instagram and we see thousands of photos where we are completely speechless wanting to visit that place and that we would love to recreate.
You can take a look at our personal instagram, for each day of our honeymoon there are 10 photos representing the places we have been. And this feed will continue to grow from now on, so subscribe if you like travel photos and travel tips!
The hidden Wedding Photographer
My first wedding in photography… it was interestingly an experience. Despite many years as a wedding videographer, photographing is not exactly the same. So I resorted to something from modern times: OLX (it's a kind of Craig's list site). I offered my services in a very low budget but made it clear what it was about. That I was an experienced wedding videographer and wanted to start a wedding photographer career as well. A couple saw the ad, accepted this proposal, I took advantage of it and invited André Furna (companion of arms as a videographer) to come and lend a hand, or better, a few clicks.
It was 2017, and at this point I had a sony a6500 and André a sony a7s. They were excellent for shooting video but not for photography. The autofocus was particular difficult at night, the flashes did not help much, as there wasn't much options out there at the time that worked well. Will do more gear review and talk about that in other posts.
In the end, we were very satisfied. Despite the difficulties it was a lot of fun to do something different, but i continued with my work as a videographer. However, I showed the final work to some friends, photographers of the area and wedding planners with whom I usually work.
In 2018, Make Me Feel continued to be a brand completely dedicated to wedding video. Nothing shakes my passion to tell stories with movement! Or so I thought…
Priscilla, the owner of Diamond Events (who saw this gallery) had a couple who wanted photography and she introduced me as a possible photographer for their day, as well as my work as a videographer. Although I still didn't have the 100% ideal cameras for shooting photography, I accepted the challenge… and this is where the snowball started.
Soon after, still in the same year, the Canadian couple Vince & Sarah appeared, looking for exactly the style of photography I was doing. This time it was through Joana Frade from Fashion Moments Eventos. It was the couple's first time in Portugal, and we did a tour / session by the Tagus River. They got married in the beautiful Virtvs Palace, did a first look and had dinner outdoors in an extraordinary environment. The decor was to die for, and the organization was… spectacular. That's what you can expect from Fashion Moments! Check out the photography work for this wedding here.
And what style was that, you ask? Exactly the same paradigm that I used in the all my videos. Pure, simple, natural photos. With great emphasis on emotions. Beautiful images but with meaning. That at every turn of a photo you can see a story … as in video!
Today, after more than a dozen photographed weddings, I feel like fish in water. And still wanting to do more and better with each passing day and continue to grow and learn.
But this mentality has existed since the beginning of Make Me Feel. I never imagined being able to say this, but over the years, of constant struggles to grow and to elevate my work, this project is for the rest of my life!
Covid-19 and the big changes that came with it
Well, I had to tell you about COVID-19 a little bit. It started being a real nightmare, in my case personally. I saw almost all of my weddings postponed to the following year, and it was very difficult to manage the 2021 calendar to accommodate all the newlyweds. In some cases, I ended up without the pleasure of being the wedding videographer / photographer for some of these weddings.
Since I dedicate myself exclusively to weddings, it shouldn't be difficult to imagine how the months from February to June unfolded. It was terrifying. From one moment to the next, I stopped having work for the whole year.
But my love for this art was stronger! And that's what I did, be strong and keep going. This pandemic changed my way of looking at life and gave value to many things that I thought were not important.
I started by putting all my clients at ease. They know that they can count on me for whatever it takes, that they could change their marriage without any penalty, and if I really saw that it was impossible to be present on their day or have a team capable of doing it for me, I wouldn't make it difficult for them to find another professional. I even made recommendations!
Then, seeing the calendar without any commitment, it was time to decide what to do with so much free time. First, I gave myself several weeks' rest as soon as I delivered all my pending work. I just rested and disconnected from everything around me.
Sometime in late May I decided to focus the rest of the year completely on myself and my small personal projects.
I have focused on my constant anxiety (that no one realizes it exists, I know how to disguise it very well). Today I'm not always thinking about the thousands of scenarios that can happen in my life, grinding about the past and what could or could not have improved. And the most important part of all, which is still being worked on, is controlling my impulses to belittle and destroying myself from within because I did not do all that I planned for each day of the week. For those who do not know, I am a person of thousands of ideas and endless projects that later never come to an end. Now instead of sailing completely lost without knowing where to start, I started dividing all ideas into smaller tasks, and after analyzing and categorizing them by priority and importance (both in my personal and professional life), I decided witch one's I would actually work on.
It will be very difficult to forget the year 2020. On the negative side… but also on the positive side that it brought me personally. I gained so much more calmness, more organization and much more focus where I want to go with Make Me Feel Weddings and myself!
Hobby's and minimalism
So, what were these projects that occupied me this year and little or nothing has been seen of them out there on social networks?
The first project was to organize a huge archive of personal and travel photos, as I told you above. And now it will start to be shared regularly on my personal instagram account. Now I will start to pump out with lots of new content there. If you like do a follow! Yes, this is an affiliate marketing from me to me, eheh!
Sports and physical activity was part of my life from 14 years old to 23 years old. I practiced Badminton, played a lot of football and basketball. When the focus shifted to college and cinema and video absorbed my life, sport was gone!
The second project involved my desire not only to lose weight but to feel like an athlete again. I enrolled at the Gracie Barra Infantado Brazilian Jiu-jitsu academy. I subscribed to the Freeletics app and started training almost daily with personalized workouts that adjusted according to my feedback. In addition to the 5 kg that I lost since March 2020, I have never felt so good physically. And I just have to tell you, jiu-jitsu is being instrumental in controlling anxiety. It is a martial art that is very mental!
The third project was to create a much more effective method of organization for Make Me Feel and me. It was time to migrate all the information to an application called Notion. Although it is already in a phase that I consider almost complete, it is still a "work in progress" and it will be during the year 2021. It was in this app that I was able to find a system where I can centralize everything: Calendar + finance organization, a HUB creating content for the various social networks, daily and weekly tasks linked to the projects in an extremely logical way. I found here a mental revitalization to create more content and engagement. This post is the beginning of it!
And I turned to minimalism, something that by 2019 I was getting deeper and deeper as I explored videos and podcasts about this lifestyle and mindset.
Don't worry, there will be more entries on this blog on each of these topics, and I leave you with a sneak peek at some of my workspaces that are being built.
What's coming in 2021?
Lots of content: Lots of weddings to photograph and film, stories to tell, images to show. As of today, Make Me Feel will start a growth process, with a very strong presence on social networks and beyond. I'll make Top 10 lists, give tips for the various moments of the wedding, which clothes work best in dating sessions, inspirational posts and even bring you some humor with memes! 🙂
If you made it this far, congratulations! You are either crazy or I actually am good at writing long posts. If you don't want to miss the scenes of the next episodes, subscribe to the blog!
SUBSCRIBE FOR MORE CONTENT